In the Vineyard May 2017
In the Vineyard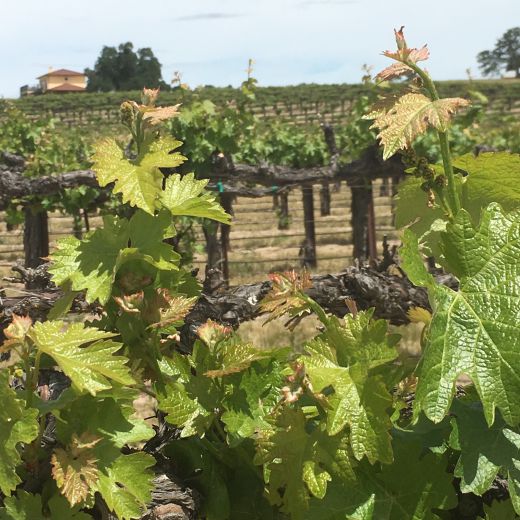 The vineyard is looking beautiful this month! New growth can be seen everywhere - vibrant green leaves and new shoot growth. Growth will accelerate when daily temperature rises, and after three or four weeks, the period of most rapid growth will begin, when shoots can grow an average of one inch or more per day.
When the shoots reach about 18 inches, it is necessary to thin the canopy. The term canopy refers to the collective arrangement of the vine's shoots, fruit, and leaves. Shoots are the primary unit of vine growth and are usually the main focus in vineyard management. The main axis of the shoot provides structural support, along with transporting water and nutrients. Arranged in regular patterns along the shoot are leaves, tendrils, and eventually fruit clusters.
The growth is facilitated by stored carbohydrates in the permanent structures of the vine (such as trunks, roots and cordons) during the vine's dormant period.