Spring 2017 Allocation
Winemaker's Choice Selections for California Club Members
These will be selected for you and held at the winery for pick up or shipped to your address on file on May 23 if we do not receive a custom order. Please contact us with any billing or shipping updates or your custom order as soon as possible. Always watch for confirmation that we have received this information, we always confirm.
Just Red

Red and White

Whites Only

2—2013 Estate Syrah
2—2014 Shameless
2—2014 Rambunctious

2—2013 Estate Syrah
1—2014 Shameless
1—2014 Rambunctious
1—2015 Chardonnay
1—2015 Innuendo

1—2015 Reluctant Rosé
2—2015 Innuendo
1—2015 Sauvignon Blanc
2—2015 Chardonnay
Custom Selection Card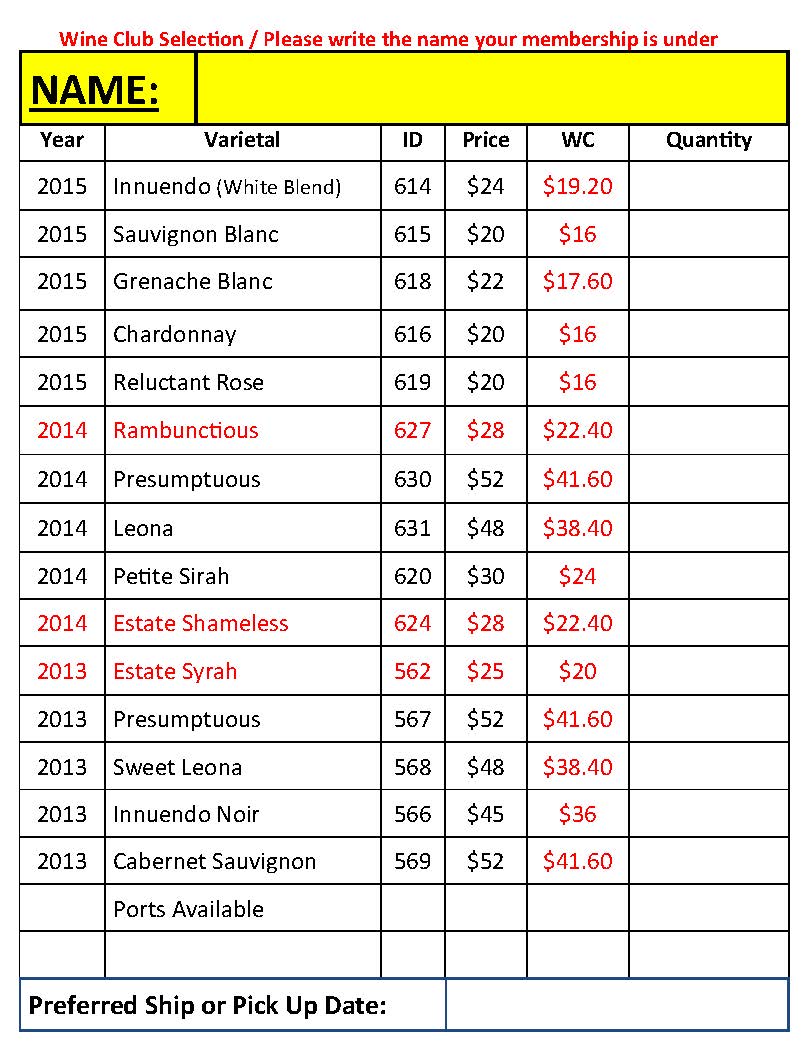 30 for 30
Re-order any of the allocated wines within 30 days to receive 30% off your order. If you are a member of our "First 100" Club, add ten percent off to your usual discount. Please mention "30 for 30" when placing your order to receive the discount. Cheers!