4th of July Hot Dog Tasting Contest
July 4, 2020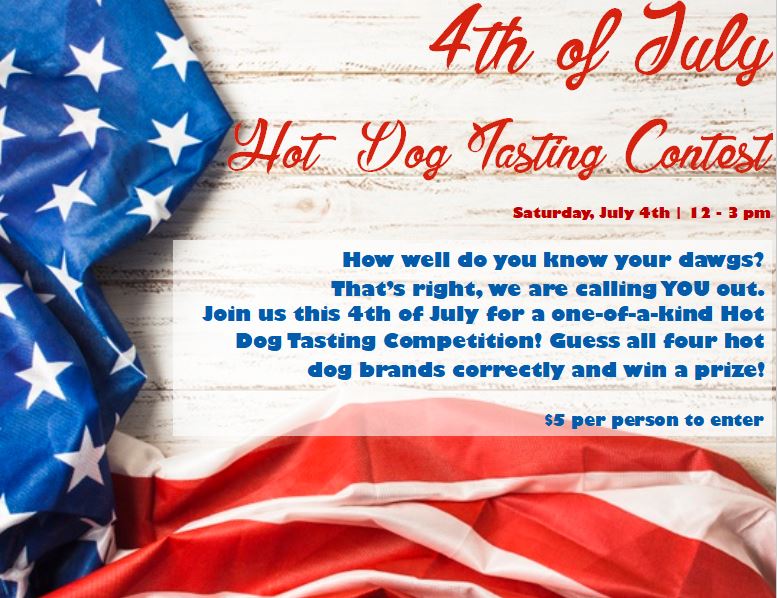 How well do you know your dawgs?
That's right, we are calling YOU out.
Join us this 4th of July for a one-of-a-kind Hot Dog Tasting Competition! Guess all four hot
dog brands correctly and win a prize!
$5 per person to enter
When purchasing tickets, please make sure to include the time you are coming so we can reserve a place for you.
« Back to Events