Balsamic Watermelon Feta Salad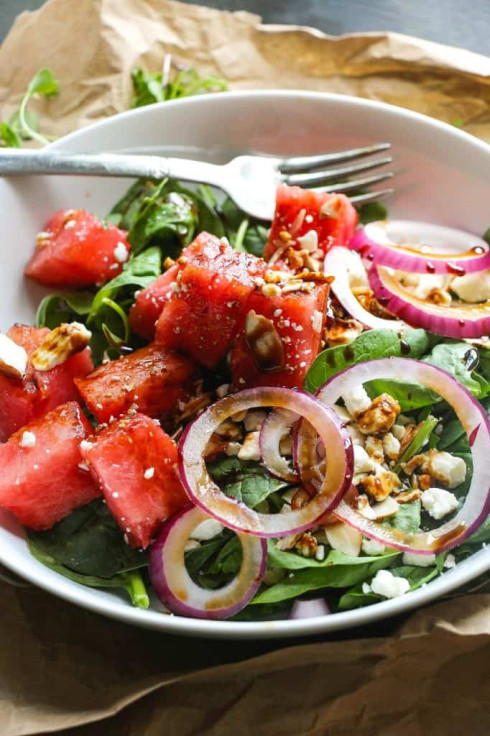 Ingredients
For the dressing:
2 Tablespoons balsamic vinegar
2 Tablespoons red wine vinegar
Salt and pepper
1/4 cup olive oil
For the salad:
1 (5-pound) watermelon, cut into bite-sized chunks
6 cups fresh spinach or arugula
1 red onion, thinly sliced
2/3 cup feta cheese, crumbled
1/2 cup slivered almonds
2 Tablespoons Chopped fresh basil
Directions
1. In a small bowl, combine the vinegars, salt, pepper, and whisk until salt is dissolved.
Slowly whisk in the olive oil, a few drops at a time. Add in the chopped basil, taste, and adjust seasonings.

2. In a large bowl, combine the melon, arugula/spinach, onion, and feta. Pour the dressing over the melon mixture and toss gently until everything is coated and evenly mixed.

3. To serve, divide salad among individual plates and garnish with slivered almonds and extra basil leaves.