Cauliflower Gratin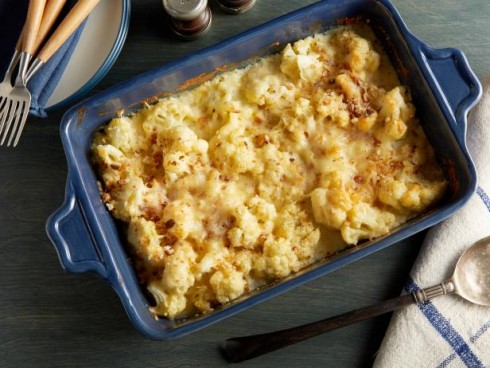 Ingredients
4 cups cauliflower florets
1/4 cup unseasoned breadcrumbs
1 Tbsp. cheese (Parmesan, Romano or other hard variety)
2 Tbsp. CASA PAU HANA extra virgin olive oil - Lucca
salt & pepper to taste
Options: A pinch of cayenne Pepper to spice it up or a pinch of nutmeg for a spicy/sweet flavor.
Directions
Cut florets from cauliflower. Rinse thoroughly and steam until semi-soft. Toss florets in olive oil, place in casserole dish, stems down. Mix cheese, breadcrumbs, salt & pepper together and sprinkle over florets. Place under broiler for 2-5 minutes or until top becomes toasted and lightly browned.
Nick from Casa Pau Hana Olive Oil shared with us this great cauliflower recipe.