Sweet Amber Sherry Bundt Cake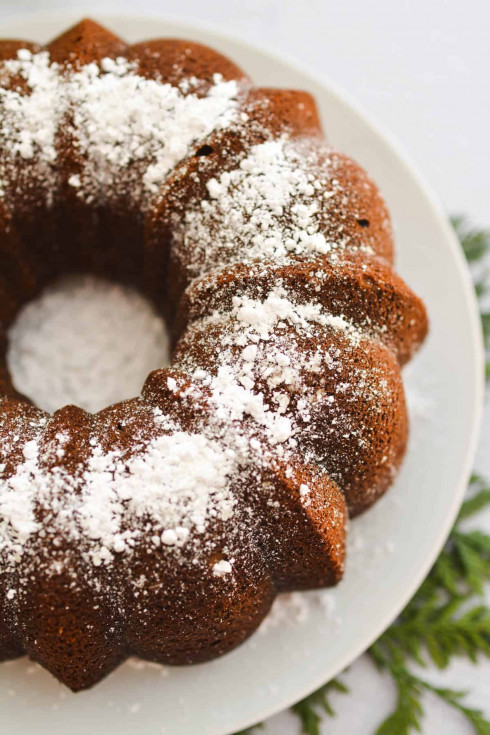 Ingredients
Ingredients:
1 (15.25 oz) package yellow cake mix
1/2 C white sugar
4 large eggs
3/4 C Sweet Amber sherry
3/4 C vegetable oil
1 (3.4 oz) package instant vanilla pudding mix
1 tsp. ground nutmeg
1 Tbsp. ground cinnamon
1 Tbsp. unsweetened cocoa powder
2 Tbsp. powdered sugar, for dusting
Directions
Preheat oven to 350 degrees F (175 degrees C). Oil the sides and bottom of a 10 inch Bundt cake pan. In a small bowl, mix cinnamon, sugar and cocoa. "Flour" the sides and bottom of the pan with the mixture, tap out the excess back into the cinnamon mixture.
In a large bowl, combine the cake mix, eggs, oil, sherry, nutmeg and pudding mix. Beat until well blended. Pour half of the batter into the Bundt pan, sprinkle with half of the cinnamon sugar, cover with the remaining batter and finally, top with remaining cinnamon mixture.
Bake at 350 degrees F (175 degrees C) for 45 minutes, or until toothpick inserted into cake comes out clean. Cool in pan for 10 minutes, then turn out onto a wire rack. After cooling, dust the top with powdered sugar. Enjoy with a glass of Sweet Amber.