Spanish Tapas with Prosciutto & Manchego Cheese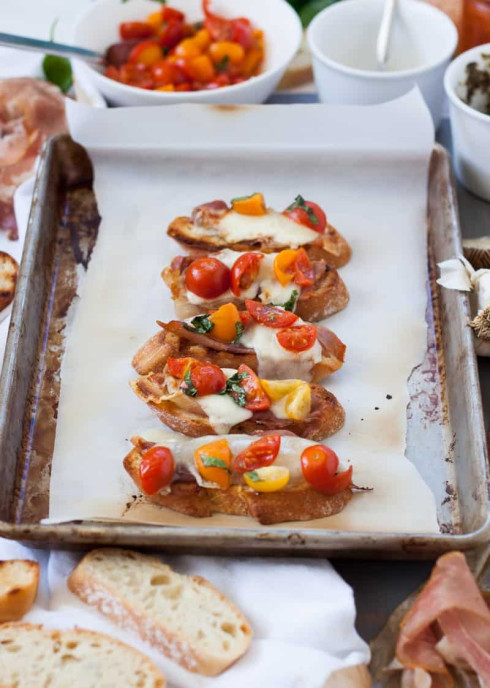 Ingredients
1 baguette
1 lb cherry tomatoes
1-2 tbs olive oil
½ teaspoon sea salt
1 large garlic clove
5-10 basil leaves
fresh ground pepper
manchego cheese
¼ lb prosciutto or serrano ham
butter
Directions
Quarter cherry tomatoes, chop basil and mince garlic.
In a bowl toss salt, garlic, basil, tomatoes and olive oil, and a few twists of pepper.
Let rest while preparing other foods.
Slice baguette, butter one side of each slice and grill.
Layer half a slice of prosciutto or serrano ham, manchego cheese and a spoonful of bruschetta (tomato mixture) on baguette slices.
Broil to melt cheese (only a minute or so) and serve immediately.