Tasting To-Go Kit (Club Members & Trade) PICKUP ONLY!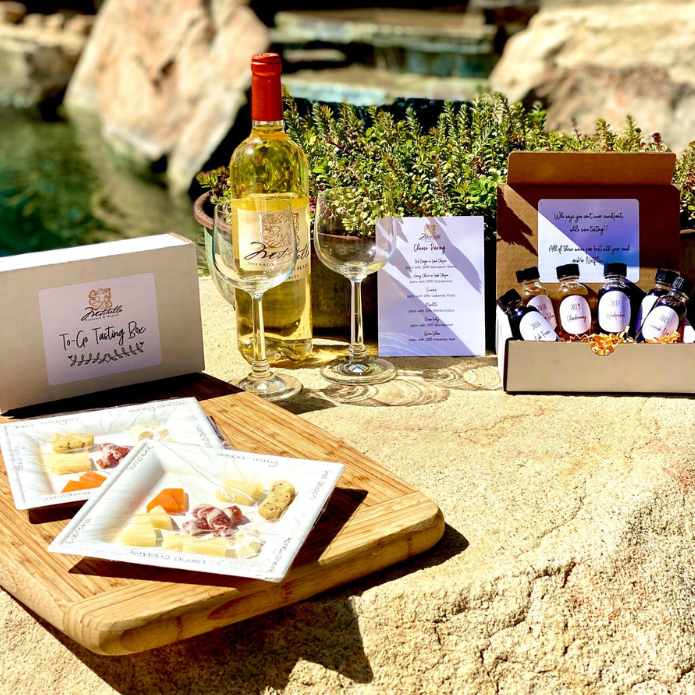 This is exclusively for Wine Club Members or Trade, and will be verified. An adjustment will be made if you clicked this box by mistake.
Our To-Go tasting boxes are the perfect gift for those unable to enjoy a tasting at our winery. These To-Go Tasting Boxes do change as our wine flight changes and each Tasting To-Go Box, is a unique experience that combines a wine tasting flight and optional cheese pairing that you can enjoy in the comfort of your own home. Each adorable box of joy contains six 1-ounce vials of wine.
$15 pp for wine club members (complimentary cheese pairing)
Available for pick up Thursday - Monday, 10:30 am - 4:30 pm
NO SHIPPING - UPS and GSO have failed to deliver next day as promised, we are postponing shipping until further notice.