Wine Club Fall Pick Up Party - Friday Afternoon - SOLD OUT
October 2, 2020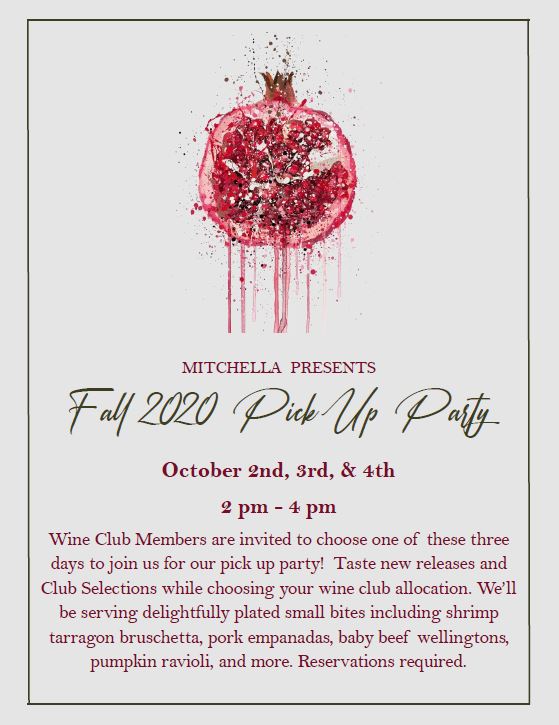 It's time for your Fall Wine Club Allocation!
Join us Friday, October 2nd from 2 - 4pm for our pick up party!
Wine Club Members are invited to try out our newly released wines while customizing your wine club shipment! We'll be serving delightfully plated small bites including shrimp tarragon bruschetta, pork empanadas, baby beef wellingtons, and more. Due to our limited space, guest tickets are not available for this event. When reserving your space, if there are only two people total in your party, we ask that you reserve the smaller tables so that we can make room for members who are coordinating with other members to reserve a table that can seat up to six people. While making your reservation, please include the names of the wine club members you would like to be seated with. We look forward to all unWined together!
Reservations required.
No guest tickets available for this event.
We reserve the right to modify your reservation.
« Back to Events