Brunch Pick Up Party - SOLD OUT
October 15, 2022
Please call the tasting room or email to be added to the wait list.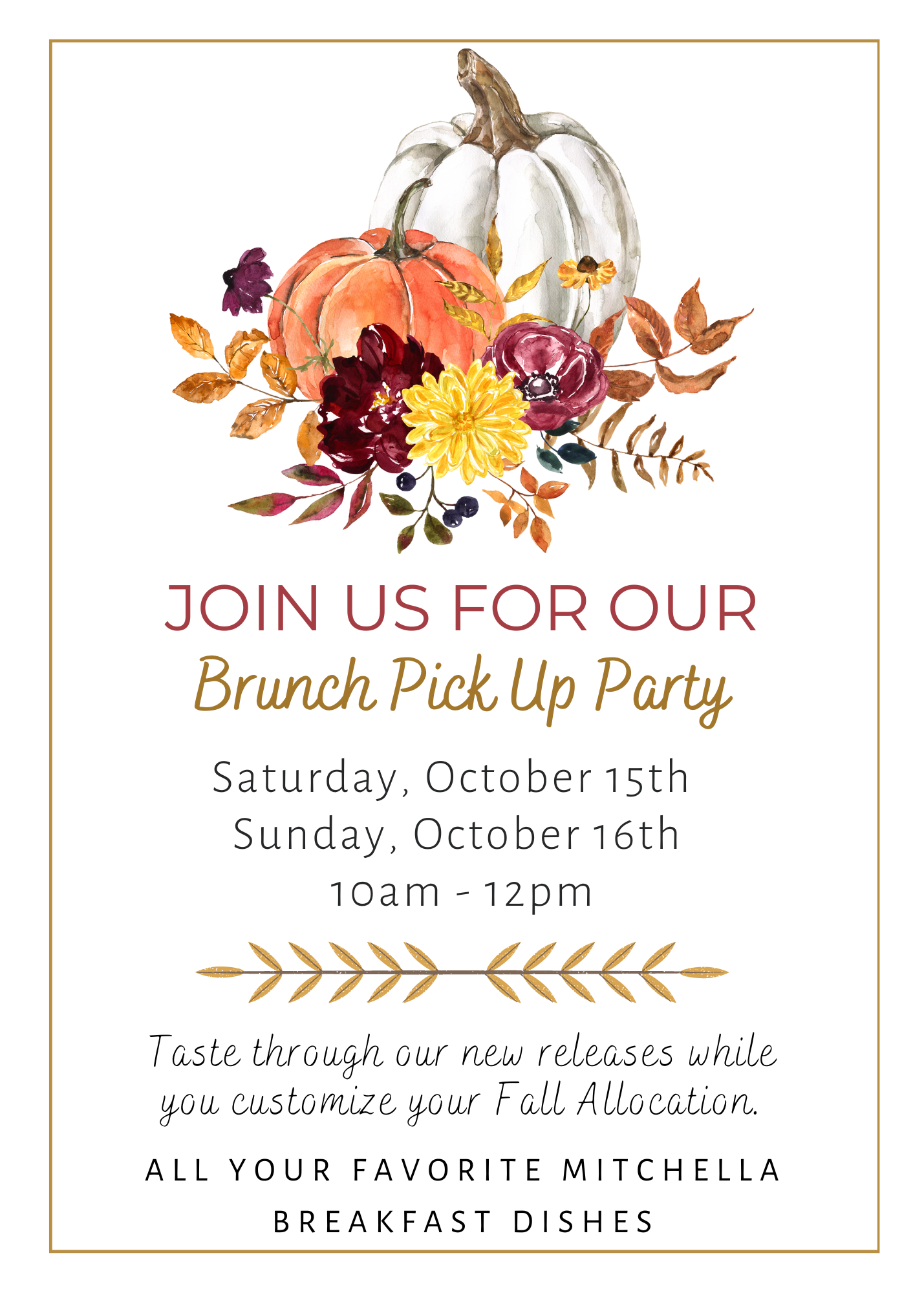 Reservations Required
2 tickets per Club Membership
No guest(s) tickets available for this event.
We reserve the right to modify your reservation.
If you fail to show up for your reservation you will be charged $30 per person.
Please note - Dogs will not be allowed at this event.
While making your reservation, please include the names of the wine club members you would like to be seated with.
It's time for our Fall wine club allocation! Join us for Sunday Brunch and taste all the new releases, as well as some of the old favorites, and choose your Fall allocation. We will be serving a variety of breakfast treats: Hash Brown Casserole, bacon, French Toast Casserole, Chili Rellano Casserole, crab claws, shrimp, fruit, granola, yogurt, and desserts!
« Back to Events